Pathway to Healthy Families
(P2hF) share the

VISION

of empowering and supporting women including those who are in transitional housing by giving them the tools needed for their success. The "On the PATHWAY" series was created to share and disseminate information and best practices via collaborations, toolkits, demonstrations and conversations with hosts who are experts in their fields (be it fashion, wellness, finance, parenting or branding and marketing) in a safe, creative and inviting space.





Nicole Commissiong

(Founder)

lives in a suburb of Washington, DC with her husband and children. She is a Wife, Mom,

Talk Show Host,

Blogger and Businesswoman. When she's not making Executive decisions (both in business and family); she's writing about her multifaceted life journey as a mother and events and experiences that bring balance to her life.



Nicole is an advocate for women who dare to

DREAM

and live their

PASSION

because she once lived in fear of dreaming and has now found her life on the other side of fear. She lives life intentionally and embraces challenges and good fortune because they are the blessings and grace that bring her balance. Nicole's Dream is to shine her Light on all women, no matter their race, nationality or socio economic status. She firmly believes that "we are more alike than we are different" and we ALL need tools to navigate our lives.
​

We look forward to seeing you.....

On the Pathway!!!
Powered by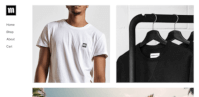 Create your own unique website with customizable templates.